On this page, you can estimate how much your "Custom band Stamp"(One line Basic Type) is. The estimate is calculated automatically according to contents. All you need is to fill in and choose several contents. After submit, your estimate page will be displayed. Check the preview and click "Add to Cart" to order. If you need to modify or cancel this contents, click "Close".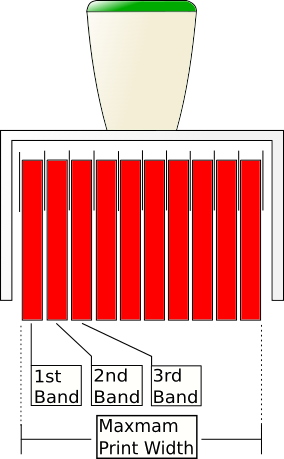 You just pass the 3 steps
Step 1: Fill your letters or numbers into the each column from 1st band up to 15th band. You can enter not only one letter or one number, but also one word.
Step 2: Choose a band type. We prepare 3 types of rubber bands. Read carefully the descriptions and select your one.
Step 3: Difine character height, font, quantity and enter maximum print width. And then click "Estimate". If you would like the other font, pick your choice from "Font Page" and put the font name in "Message column".