Rubber stamp in this page is ready-made product. Our product "rubber stamp" is very superior stamp that have gained trust and been supported by customer over a long period of time. It is used the rubbers that superior in durability, so it is long-lasting. Also rotating stamp is especially configured that easy to use. These are rubber stamp made in Japan that is high quality that utilize know-how of our company original and is manufactured. You will be surprised at all that are usability, durability, beautiful of stamp face.
Rubber stamp have basically four types : Numbering stamp, Date stamp, Office stamp, Card making stamp. It has various size and kinds, so you will definitely find rubber stamp that you need.
You can see the detail of each product so please see from the below.
---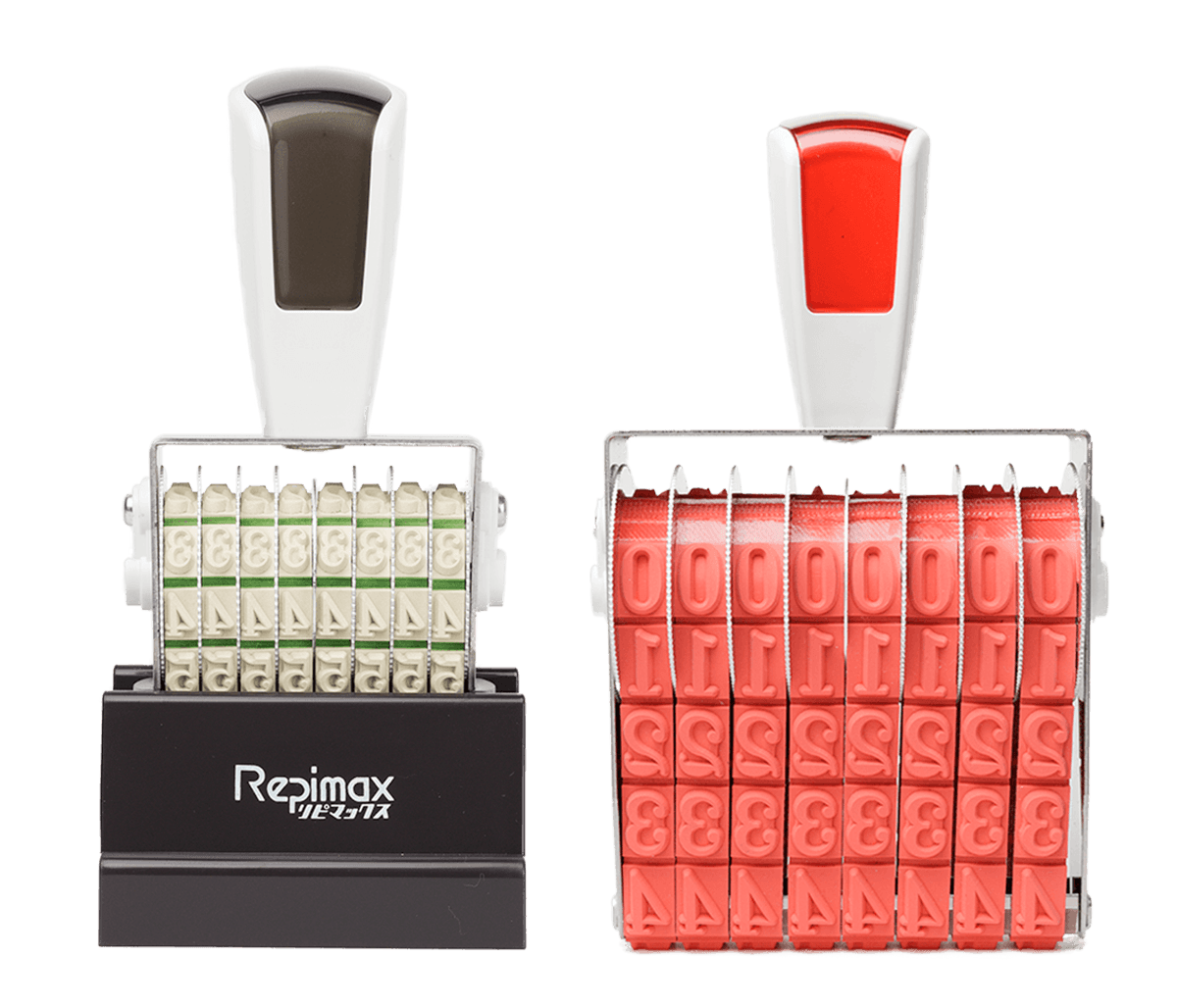 NUMBERING STAMP
Numbering stamp has 6 digits of rotating stamp, 8 digits of rotating stamp, rotating stamp of several units, rotating stamp of price display. 6 digits or 8 digits of basic rotating stamp is the most suitable rotating stamp for numbering manufacture number or document number etc.. Also, price display or several units rotating stamp that are rich in stamp face contents is rotating stamp that to specialize depending on the purpose by user. These are the most basic rotating stamp, and it is wide variety.
DATE STAMP
Pick the suitable date order out of our 2 dater stamp lineups.
OFFICE STAMP
Office stamp is pre-inked and re-inkable rubber stamp (=stamper) that not need sepalated ink pad. There are 2 sizes of small or medium, and color of ink are 3 colors of red, blue, black. It is long-lasting and can stamp about 3000 times without applying ink everytime, so it is perfectly office supplies.
COMBINATION STAMP
Combination stamp is number stamp and alphabet stamp for card making, and it is product named Endless Stamp. It is possible to connect any number of a digit stamp and a letter stamp, and also it is combination stamp that can detach. In Japan, it is called the "Joint Rubber Stamp", "Detachable Stamp", "Arrange Stamp", "Connecting Stamp" etc.. These stamp is not included ink, so can use freely a color ink that you like.